Music has been a mainstay in getting me through the best and worst of times. As a youngster I sang in school choir and at church with my parents. When sports took hold of my ambition, music helped me focus and compete at a high level. Then when I faced my darkest days, it was my guitar and songwriting that carried me through.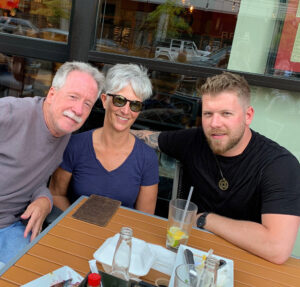 My dad has had Multiple Sclerosis since he was 25 years old, and I am the first baby in the world to be conceived to an MS patient in a specialized research study at the University of Michigan. A miracle some say. My dad plays an important part in my life, while not in a traditional way. He has demonstrated that you can overcome any hurdles as long as you have a goal, the right attitude and a little loving support.
I was born in Lansing, Michigan. Aside from a few of my younger years in Minneapolis and the Chicago area, I was raised primarily in Okemos, Michigan. Moving around taught me to accept change and how to bloom where you're planted.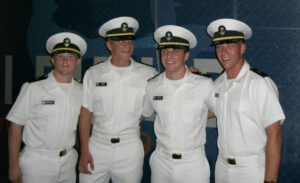 I am a dreamer and goal setter. Always having a vision for the future, I started out with my sights focused on following in my family's footsteps in the military. First, dreaming of flying jets, then of becoming a Navy SEAL. My extremely competitive drive resulted in some success in the various sports I played. Out of high school, I was recruited to play Division III lacrosse at the United States Merchant Marine Academy, one of the five US military academies. It was while serving my first tour as a cadet onboard commercial and military support ships that I picked up the guitar. This is when my dreams and goals began to change.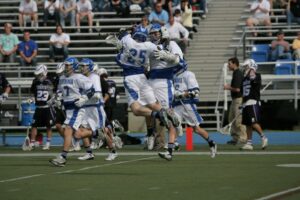 After securing my bachelor's degree and while working as a union welding and pipefitting apprentice, I enrolled in online studies at the Berklee College of Music for songwriting. That experience was transformational for me as I gained a deeper sense of the craft. It redirected my competitive drive, ambition, focus, and goals towards a career as a songwriter and artist in country music, and it fueled my relocation to Nashville, TN. In Nashville, I work full-time as an Assistant Project Manager for a Mechanical Contractor. It is fulfilling to watch a building come together after all the planning and coordination efforts.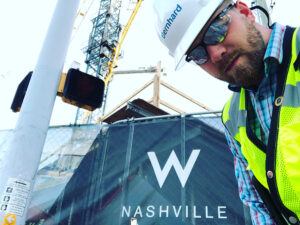 My focus as an artist is to reach the hearts and emotions of the listeners who may be struggling through seasons of life and with those who are reaching for goals and dreams. When I begin a song, I start with the title and rhythm, then write the story.
Follow me in my journey in hot pursuit of my goals and dreams! I hope you find my songs on your playlist for those times when my words and melodies are everything you need to hear.